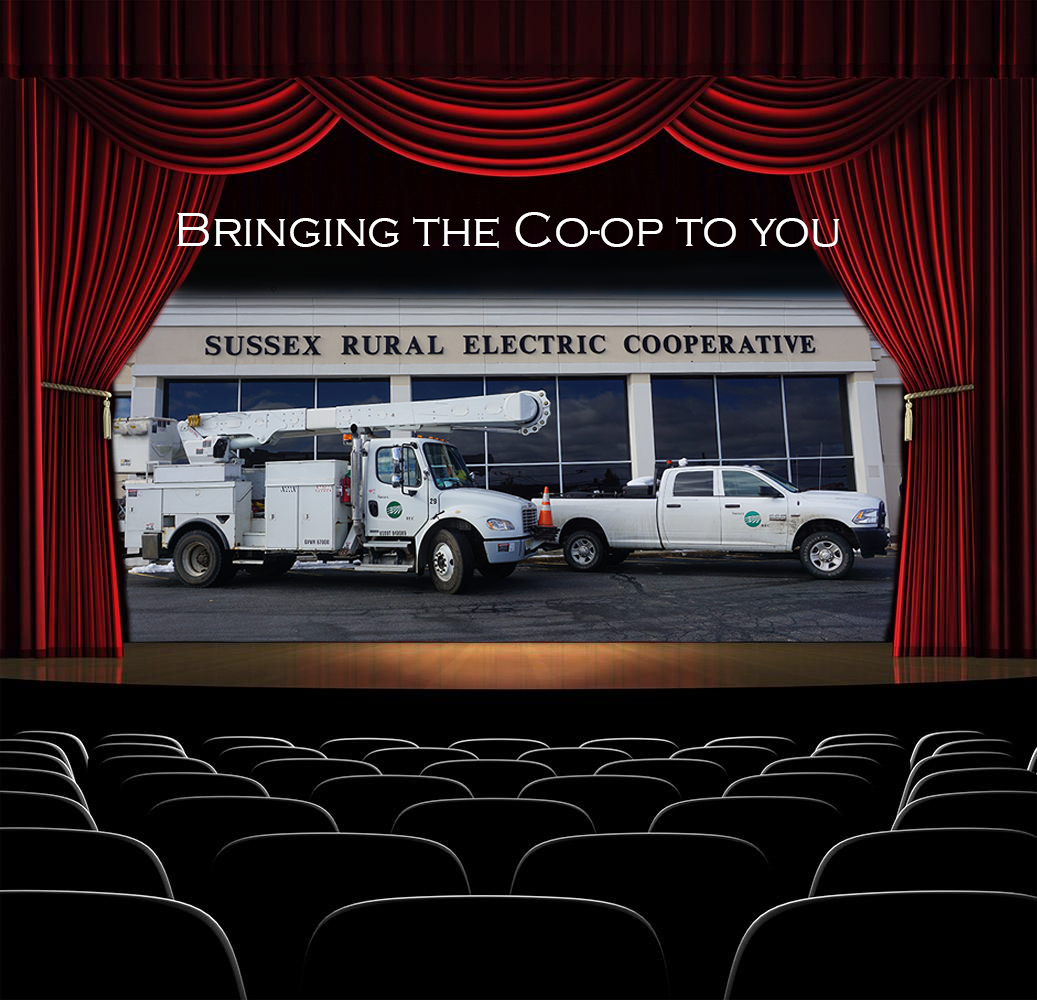 Electric cooperatives like Sussex Rural Electric Cooperative is different from other electric utilities. We were founded in 1937 with the goal of meeting the needs of our rural communities, not in generating profits for investors. We operate on a not-for-profit basis and are owned by the members we serve, represented at the cooperative by the board of directors.
Every year, Sussex Rural Electric Cooperative hosts its Annual Meeting in the auditorium of High Point Regional High School. This meeting is our opportunity to remain transparent with our member-owners, and share with them all that's new with the Cooperative, as well as offer free food and prizes to those who attend!
At this meeting, employees and board members take questions and feedback from members. Additionally, results of our board elections are announced and members are presented with Annual Report, recapping the year financially and professionally for the Co-op. Annual Reports from previous years can be accessed on our Currents page. Each Annual Report is published in May's issue of Currents for that year.
About Board Elections
Members of our board of directors are chosen by you, the members, through a mail-in voting system. In May, you will receive a mailing from us that includes your registration card, a ballot, and a return envelope, postage paid. All households serviced by Sussex Rural Electric are entitled to a vote to elect board members and decide on important changes to our bylaws. Results are then announced at our Annual Meeting.
Membership in the Co-op also comes with the right to a vote in our board elections. Each year, three of our nine board positions are decided at the Annual Meeting, where results of mail-in ballots from the month before are announced. Our democratically-elected board members allow members of SREC to have real influence over the way the Co-op does business. Here's how the process works: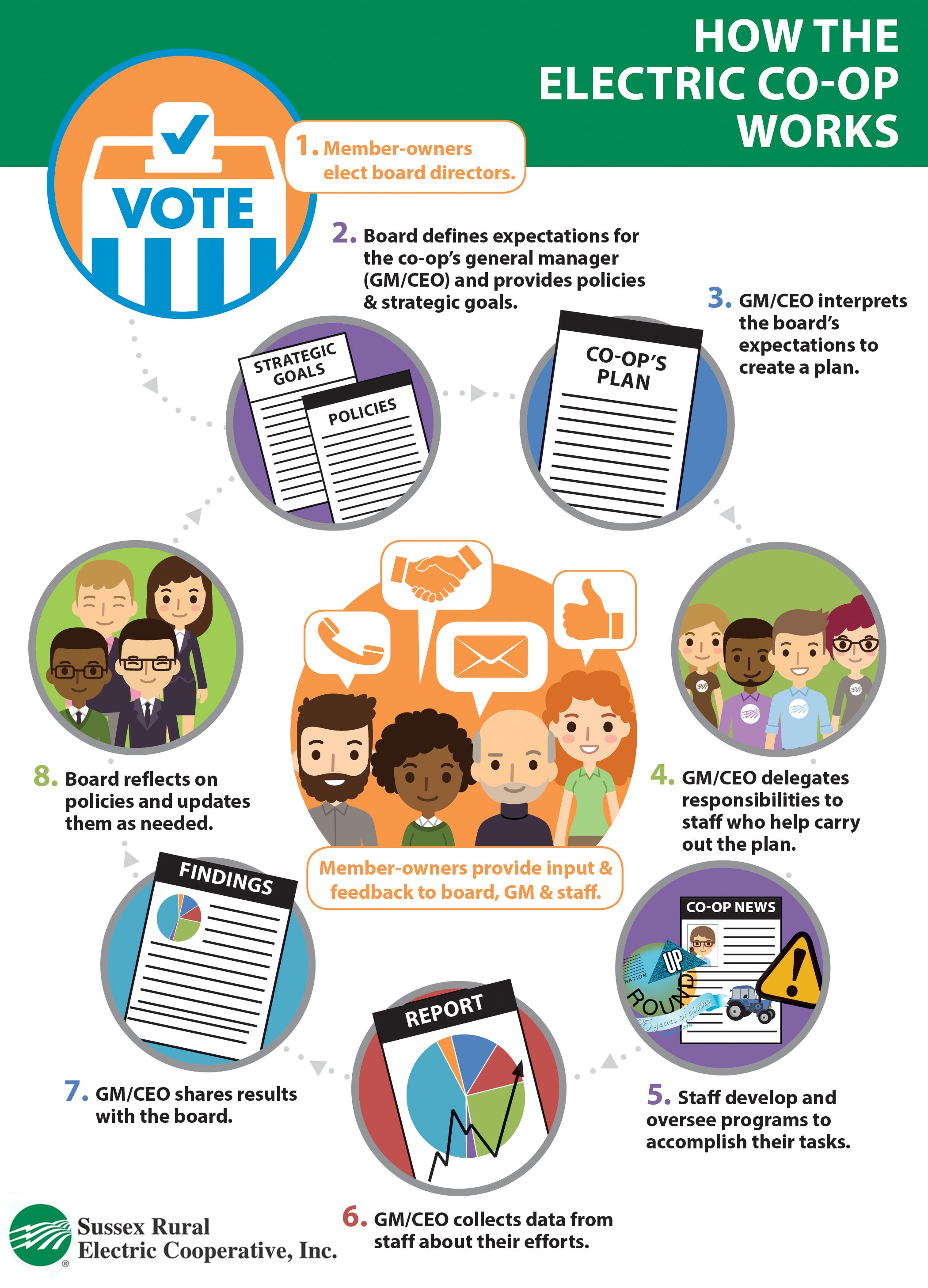 Even if Annual Reports and board elections are of no interest to you, all of our members are encouraged to attend! Free catering, prize drawings, and a chance to take part in a community event make this a fantastic way to spend your evening.
Video Archive
A video version of the most recent annual meeting, from June 3, 2019 (2020's meeting was canceled due to the coronavirus), is available below for those who missed it! You may not get to experience the food and prizes, but it's a good way to catch up with what your Cooperative has been up to!