Each June, all Sussex Rural Electric Cooperative members have the opportunity to attend their Annual Meeting. A typical Annual Meeting includes reports by the manager and officers of the Board of Directors and other cooperative business.
This past year has been anything but typical. We had to cancel last year's meeting and, one year later, we are still in the midst of the pandemic and obligated to follow restrictions on large gatherings. To meet these needs and ensure the continued good health of our members and employees, we have made the decision to cancel this year's meeting as well. In its place, we will be bringing the meeting to you through our first-ever Online Meeting!
This will not be a live broadcast. Instead, on the morning our Annual Meeting would be held (June 7th, 2021), you will find a video of each segment of our Online Meeting uploaded to this webpage for you to view at your leisure. Because this meeting will not be held in-person, there will be no food provided and no bill credit for attending. However, we are still holding prize-drawings for members who register below! Be sure to check in on June 7th to find out who's won one of our many great prizes, including the grand prize: a year's worth of free electricity, up to $1,250 (details below)!
We will miss having the opportunity to speak face-to-face with so many members this year, but we are still excited to connect with you in this new way. Details on this year's Online Meeting, including format, prizes, and how to register can be found below. If you would like more information or have additional questions, please email us!

Due to health and safety concerns surrounding the ongoing coronavirus pandemic, we have made the decision to cancel Sussex Rural Electric Cooperative's 2021 Annual Meeting. In its place, we will be bringing the meeting to you! In a bold new direction, Sussex Rural Electric Cooperative will be holding an Online Meeting that members can access at their convenience on this webpage. While we will not be gathering in person this year, this will still provide the opportunity for members to hear from co-op leadership and win some great prizes including the grand prize: a year's worth of free electricity, up to $1,250! Find more information in the "Prize Drawings" section below
On the morning of Monday, June 7th, all contents of a normal Annual Meeting will be shared on this webpage in pre-recorded segments -  the normal business portion of the Annual Meeting, an update from our board president, the announcement of board candidate winners, and of course, the announcement of our lucky prize winners! Members must register on this page to be enrolled in our prize drawing. Returning a completed ballot in our board election also automatically enrolls you in the prize drawing, meaning that if you do both you will get two chances to win!
Co-op Financials and Updates
Because Sussex Rural Electric Cooperative is a not-for-profit, member-owned utility, each of our members is a part-owner who equitably contributes to and benefits from the electric service we provide. Each year at our Annual Meeting of Members, we share information on the Co-op's financials over the last calendar year to remain transparent with our member-owners. This information is covered at our Annual Meeting and is also covered in our yearly Annual Report, which goes out in May in place of our newsletter Currents. This will be presented to members in this year's Online Meeting. We will also touch on any major news or updates about your Cooperative.
Board Elections
A major purpose of our Annual Meetings is to certify the results of our board elections and this year will be no different. In May, all SREC members should receive a Board Election Ballot Packet in the mail. Please keep an eye out for this important envelope! Inside, you will find a ballot, an information sheet with all board candidate bios, and a return envelope. Once you have cast your vote on your ballot, you should place those in the prepaid return envelope and send it back in. We will use that information to count your vote for our board elections.
Submitting a vote by mail in our 2021 board election will automatically enroll your account in our prize drawings. This chance to win is a separate enrollment for our prize drawings, meaning that if you both vote by mail and register for our meeting on this webpage, you will have TWO chances to win!
You can find more information on 2021's board elections by clicking the "About Board Elections" tab above! We also have included biographies for each board member up for re-election in the "Board Members for Re-Election" tab.
Questions and Answers
During a normal year, our Annual Meeting includes a question-and-answer session where members of the audience have the opportunity to directly address our CEO Chris Reese and hear answers to any questions they may have about the Cooperative and our service. 2021's Online Meeting will be pre-recorded, but we still aim to answer questions from our members if possible. If you have a question that you would like our CEO to address or a general comment for our Cooperative, you can leave it in the form on this page along with your registration. Depending on the number of inquiries received, our CEO may answer your question in a possible Q&A session.
Prize Drawings
It is very important that you register your account on this page in order to be enrolled in our prize drawing. Winners will be chosen randomly from those who are registered. All interested members must register by Friday, May 28, 2021 to be eligible to receive prizes. To ensure fairness in the prize drawing, each member account is only allowed to register through this form once. However, you can become eligible for TWO chances to win by voting in our mail-in election for our board of directors. All SREC members are automatically enrolled to receive a ballot packet in the mail in May. Once you receive this piece of mail and return a completed ballot, you will be entered into our prize drawings. You can find more information in the "Board Elections" section above.
We are offering a variety of prizes at this year's Annual Meeting, but our grand prize is an offer of a year's worth of free electricity, up to $1,250. This value is based on the average, annual electricity usage of an SREC residential member. The winner will receive a credit, up to $1,250, on their bill. This prize is subject to tax, and the recipient may receive an IRS Form 1099. To be eligible to receive this prize, the member randomly selected to win must be a member in good standing.
About Board Elections
Sussex Rural Electric Cooperative's board of directors is made up of members of the community who live on SREC lines. Those choosing to run for our board of directors must Sussex Rural Electric Cooperative members or they cannot serve. Our service area is split into three districts with three directors per district. Each director serves a three year term with 1/3 of the directors standing for reelection every year.
Directors who serve on our board of directors are chosen by you, the members, through a mail-in voting system. In May, all members will receive a mailing from us that includes your registration card, a ballot, an information sheet on our board members running for re-election, and a return envelope with postage paid. All households serviced by Sussex Rural Electric are entitled to a vote to elect board members and decide on important changes to our bylaws. Results are then announced at our Annual Meeting.
Membership in the Co-op comes with the right to a vote in our board elections. Each year, we hold elections to decide the occupant of three of our nine board positions (one per district). Sussex Rural Electric Cooperative has held these elections by mail for a number of years, and results are normally announced at that year's Annual Meeting the  following month.. Our democratically elected board members allow members of SREC to have real influence over the way the Co-op does business.
While our 2021 Annual Meeting of Members had to be canceled, results of our board elections will be announced as part of our 2021 Online Meeting in a pre-recorded video. If you participate in this year's mail-in board elections, you will be automatically enrolled as a participant in our prize drawing (for more details, see the "Prize Drawings" section of the "Our 2021 Meeting" tab). If you both send in a completed ballot for the election and register for the Online Meeting on this webpage, you will have two chances to win a prize!
When you send back your completed ballot in the pre-paid return envelope it was included with, your ballot will be sent to our third-party ballot company that will tabulate the results of the election. During this process, they are able to keep track to assure of which member accounts sent a ballot back through a small string of numbers included on the ballot, which is unique to each member account. They will put together a document listing which accounts participated in the election. We will combine this list with our list of accounts that registered online and will pick random prize winners from this master list.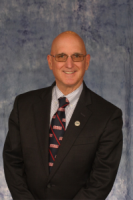 District 1 - Thomas E. Madsen
192 Mudtown Road, Wantage, NJ 07461
Tom Madsen has been owner of the general contracting firm Tom Madsen, LLC for over 38 years. Tom is seeking re-election to the seat in District One. Tom is a long-time member of the co-op community and is very passionate about the continued success of the Rural Electric Cooperative Program.
Tom's community activities include serving as past president and member of the Kiwanis Club, past chairman of the Sussex County Chamber of Commerce Board of Trustees, and past chairman of the Sussex County Economic Development Partnership. Tom is a commissioner and past chairman for the Sussex County Municipal Utilities Authority. Tom is a Certified Credentialed Co-op Director, holds Board Leadership Certificate designation, Director Gold, and represents New Jersey as a director on the National Rural Electric Association Board of Directors. Tom serves on Sussex REC's Annual Meeting, Compensation, and Building Committees. tom and his wife Barbara reside in Wantage and have two daughters and one grandson.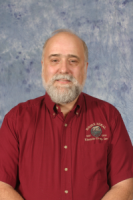 District 2 - Ronald J. Dupont, Jr.
P.O. Box 683, Highland Lakes, NJ 07422
Ron Dupont was born and raised in Vernon Township. He is a 1985 graduate of Columbia University and is part of the third generation to run his family's business in Highland Lakes, Highland General Store. He lives in Highland Lakes with his wife Emilie and sons Sam and Ben, who are attending college. He has served as an officer or trustee in a number of county heritage organizations and is currently a trustee of the Sussex County Historical Society. For over thirty-five years he has been an author writing on regional history and the outdoors, including six books, numerous newspaper feature articles, and a newspaper column. A board of directors member representing District 2 since 2008, Ron received his Credentialed Cooperative Director Certificate in 2010 and his Board Leadership Certificate in 2018. He serves on the Cooperative's Annual Meeting and Building and Equipment Committees, and is chair of the Finance Committee.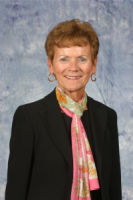 District 3 - Barbara Berge Miller
112 Statesville Quarry Road, Lafayette, NJ 07848
Retired principal of High Point Regional High School, Barbara is seeking re-election to the seat in District 3. She has earned the Credentialed Co-op Director (CCD) certificate, the Board Leadership Certificate (BLC), and the Director Gold Credential. On the SREC Board, Barbara serves as chairperson of the Policy and Governance Committee and is also a member of the Finance and Compensation and the Audit Committees. She is the Sussex Rural Electric delegate to the Pennsylvania Rural Electric Board of Directors and she currently serves as secretary of that board.
Barbara's education background includes a B.A. from the College of New Jersey, a M.A. from Montclair State University, and an Ed.D. from Seton Hall University. In the community, Barbara is an active member of the Newton Rotary Club and the Sussex United Methodist Church. She and her husband Ned reside in Lafayette and have five grown children and eight grandchildren.