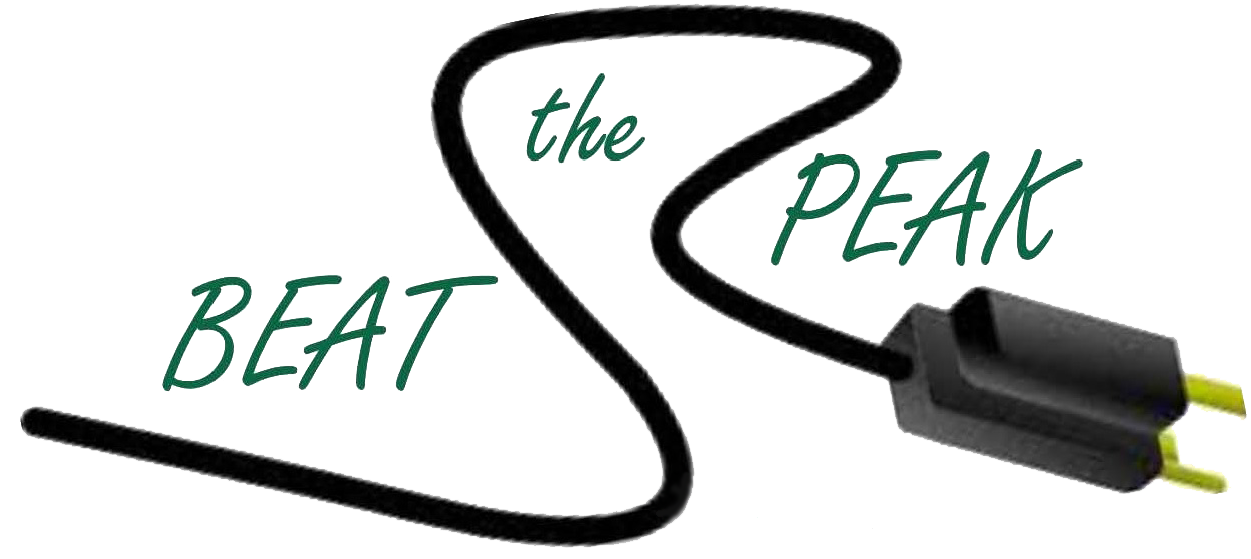 Did you know that energy costs more during "peak hours," certain times during the day when more people are using energy at once? With so much demand for electricity, it costs more for electric companies like your Co-op to purchase and provide. Peak hours tend to vary depending on time of year, but they usually last from mid-morning to evening in the summer, and early to mid-morning then early evening to night-time in the winter. As a general rule, when more people would be awake and home from work, more energy will be used.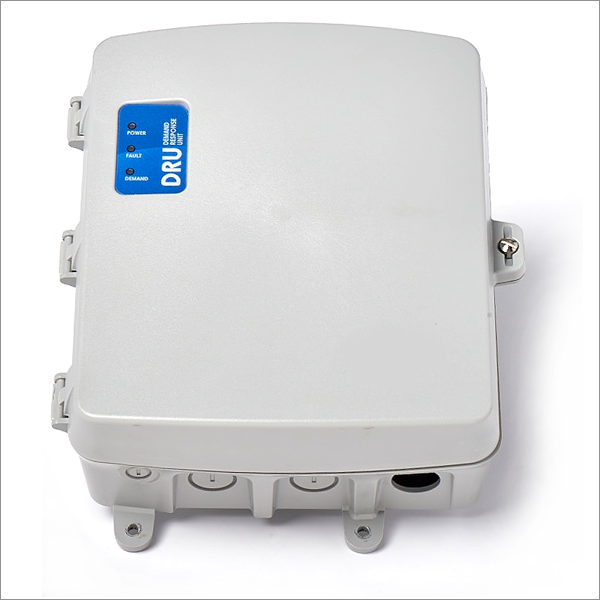 If you'd like to save money on your electric bill, start reducing power usage during peak hours and take advantage of "off-peak" hours, when electricity is cheaper. Making small changes in your energy usage can benefit both our planet and your wallet.
Sussex Rural Electric Cooperative currently runs a Load Control program aimed at making it easier than ever for our members to "Beat the Peak." We offer incentives for our members who would like us to install a DRU (Demand Response Unit) on appliances like their central air conditioners, water heaters, and ETS heat units to shift usage form time of peak demand to times of lesser demand.
---
BEAT THE PEAK is the moniker for the Cooperative's Load Control Program, a long-standing program whose sole purpose is to save our members money. We offer monetary incentives to participate in the program. If you sign up for your electric water heater we will be offering $100.00, in the form of a bill credit or gift card, along with a $2.00 bill credit per month. Signing up your central air conditioner will earn you $50.00 in the form of a bill credit or gift card, along with a $5.00 bill credit per month.
How do I sign up for BEAT THE PEAK? 
Contact Sussex REC today at 973-875-5101. You can also send us an email at beatthepeak@sussexrec.com. If you prefer, download and complete the Consent Form. This will simplify our scheduling process.
The Details
Want all the details for the program? The following should answer all your questions. If not, please give us a call.
The Coordinated Load Management System (CLMS), developed by the 14 electric distribution cooperatives in Pennsylvania and New Jersey in conjunction with their wholesale power supplier, Allegheny Electric Cooperative, Inc. (Allegheny), lets cooperative consumer-members become partners in the effort to control electric rates. CLMS works by shifting electricity use of residential electric water heaters, central air conditioners, electric thermal storage (ETS) units, dual fuel home heating systems and other special equipment in the homes of volunteer consumers from times of peak demand to times of lesser demand. Allegheny and its partner electric cooperatives created the Coordinated Load Management System as a way to help keep electric rates from rising.
Electricity is produced for immediate use. It cannot be stored economically. Because of this, power plants must meet electricity requirements at all times. Peak demand refers to those periods when electric consumers collectively use the most electricity. Generally, electricity prices are higher during demand peaks.
Because of electric competition in our region, the price an electric cooperative consumer must pay for electricity is partially based on how much power your local electric cooperative requires between 1 and 6 p.m. on the five hottest, most humid days each summer. Reducing the amount of power your cooperative uses on those days, as well as during other times throughout the year, can help control electric costs.
Energy is the capacity to do work, and refers to electricity consumed by your appliances, tools, motors and other equipment. It is measured in kilowatt-hours (kWh). Demand is the amount of electricity called for or "demanded" from an electrical system. It is measured in kilowatts (kW). Both energy and demand affect electric rates.
First, an electric cooperative member volunteers to have a load control receiver installed on his/her electric water heater or other approved / targeted / appliance / equipment. Once installed, the receiver becomes part of the overall cooperative system. While the receivers wait for instructions, local electric cooperative computers monitor electricity demand and weather data.
When demand reaches an extremely high level, a load management operator sends a signal over electric lines to various load control receivers. The receivers then temporarily switch off power to the water heaters, central air conditioners or equipment they are connected to. By controlling use of electricity in this fashion, your electric cooperative reduces demand across its entire service area.
Our monitoring systems and the load control receiver do all the work. You don't have to lift a finger!
Any full-time residential electric cooperative member with an electric water heater or central air conditioning system can participate in load management, as well as in any off-peak rate ETS programs being offered.
Load management does not necessarily lower the amount of electricity you use. Instead, it shifts when you use it from peak demand to off-peak periods. This said, if you have a high efficiency water heater like the Marathon, it is likely it will not run after the control period is over and you will save some on your electric bill directly.
CLMS costs you nothing. If you volunteer, Sussex Rural Electric Cooperative will pay for the load control receiver and its installation, and perhaps even provide some additional incentive to participate. Power cost savings resulting from the program offset any expense incurred by your cooperative and over time help keep rates low.
The short answer is that the program is designed so that you will never notice it running. If comfort becomes an issue for some reason, the control formula for your home can be modified.
Water heaters are great for our load management efforts because they provide efficient heat storage. Studies show that electric water heaters can remain without power for as long as eight hours and not inconvenience consumers. Under CLMS, your water heater should typically be shut off for between 2 and 4 hours.
Several precautions are built into CLMS to ensure that you will not be inconvenienced. First, water heaters are grouped according to their storage capacities and household size. (Under normal conditions, no group is turned off longer than required, ensuring the storage capacity and needs of the family are met.) Second, the control system has been designed so that if any portion fails, the load control receiver on your water heater will keep electricity flowing.
CLMS monitors electricity demand and weather conditions 24 hours a day. However, electricity to water heaters and air conditioners will be switched off only on days when demand is expected to be extremely high.
An employee from Sussex REC or a firm contracted by us will install the load control receiver. These individuals, whether from the cooperative or a contracted firm, understand how CLMS works and will always carry proper identification.
If for any reason you are dissatisfied with CLMS, Sussex REC will promptly remove you from the program at no charge. If you received an incentive to participate, we may request a portion of that incentive back. We also reserve the right to leave the equipment in place and remove you from the software program to save on labor and travel costs, which are expenses our members ultimately pay. The device will be inactive and will not interfere with the operation of your water heater.