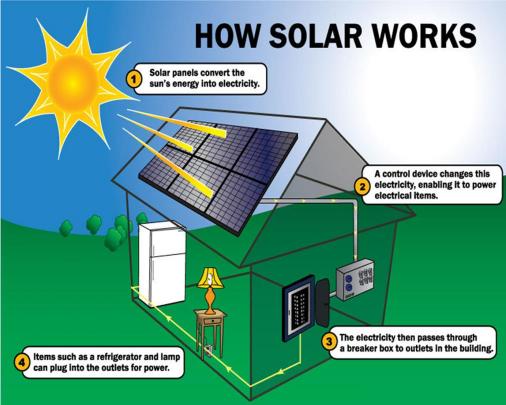 So you're interested in renewable energy for your home? That's great! We all need to be more responsible about energy, not only to save money, but for the greater good of the environment.
Sussex Rural Electric Cooperative does not provide installation of solar panels on our members' homes. However, we are happy to provide information on how solar energy works and offer advice on finding the right contractors who can install them for you.
Solar panels can be expensive to install and maintain, work better for some homes over others, and may not offer a return on investment for a long period of time. Given all of this, your Cooperative wants to give you the tools necessary to make an informed decision on if solar power is right for you before you make any commitments.
Use Energy Wisely
The first thing you need to look at is how you currently use energy. Are you using energy inefficiently? What can you do to cut back or make your home more energy efficient? Sussex Rural Electric highly recommends conquering these hurdles first, before considering installing any type of renewable energy. It's not wise to spend thousands of dollars to generate electricity only to waste it due to inefficient windows, doors, refrigerators, or heating and air conditioning.
Ask Questions
Let's say you have achieved a high level of energy efficiency in your home and you are ready to look at a renewable energy system. What's next? You might want to ask yourself the following questions before you talk to a contractor:
Do you want a system that will provide all your power needs or do you want supplemental energy generation to reduce the amount of power you buy from the grid?
How long do you plan to live in this house?
What happens between you and the contractor if you sell your house and you have signed a long-term contract with the solar contractor?
How much are you willing to spend?
For most people, residential renewable energy means a supplemental photovoltaic solar energy generation system. The main component of a photovoltaic system is the solar collector panels which change the sunlight into direct current (DC). The DC then flows through a converter which changes the DC into alternating current (AC). AC is needed to run home appliances or sell excess energy back to the power grid. The converter must comply with UL Standard 1741.
Let's Talk Reputation
You're now ready to talk with reputable contractors. Find out how much it will cost, and if there are any state or federal tax credits that will help reduce your out-of-pocket cost.
Ask how much energy the system will generate. Remember that the output of a renewable energy system is highly dependent on the weather and therefore will not generate at its full potential all the time. Have your contractor run numbers using local weather data. Find out how much it will cost to generate a kilowatt hour (kwh) of energy. It is very important that you compare based on your cost per kwh from Sussex Rural Electric. You may see big savings in literature which are based on Investor Owned Utilities that have higher rates than Sussex Rural Electric, so make sure you compare savings to the rates you currently pay. Make sure your contractor's proposal includes the rate we included in the solar application packet you received from Sussex Rural Electric.
Will the system pay for itself in a few years? Ask your contractor about system upkeep and warranty issues. Check out the manufacturer and contractor's references. Ask about and visit other local installations and talk to the owners. See what lessons they learned and what they have to say about system performance. Consider a lawyer for contract review. Be sure you pay in stages as construction progresses, and do not sign anything or pay any money until you are completely comfortable with the contractor.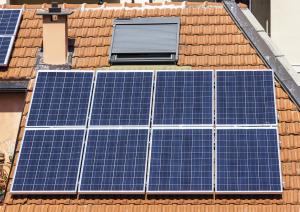 Contact Sussex Rural Electric 
While you're determining which contractor to use, and before any work begins, you or your contractor are required to contact Sussex Rural Electric. There are contracts to sign, forms to fill out, and safety guidelines to review. Sussex Rural Electric's safety guidelines must be adhered to in order to energize your system. Safety is of primary importance, both for you and Sussex Rural Electric's line crews. Some means of an electric disconnect must be installed outside, near your meter, and be easily accessible. Additionally, Sussex Rural Electric requires that your system never powers back onto co-op lines when there is a power outage. Sussex Rural Electric will test this feature and, will once it passes our inspection, also install a new meter, capable of net metering. The meter will measure current flow in both directions and will allow for accurate metering of the power you consume and generate. You can find out more in our Solar Interconnection Application Packets, either for Residential or Commercial service.
Sussex Rural Electric does not make any recommendations for any particular solar contractor; nor do we offer any kind of financial assistance, but there are programs offered by state and federal agencies.
Available resources and useful online links 
http://www.solarelectricpower.org