To view the full print/pdf version of this issue of Currents, click here
For previous issues of Currents, visit our Currents Library
Downed Lines Mean Danger
  By: Steve Sokolowski, Marketing Associate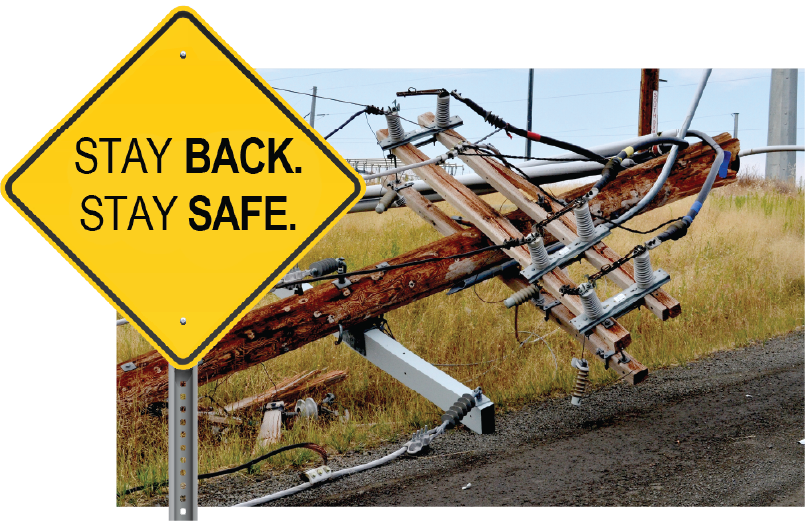 Imagine with me a scenario that could happen to anyone: You are driving home after a long day, minding your own business. You're a good driver, you are paying attention to your surroundings, and you are of course following all traffic laws – but sometimes that's not enough to prevent an accident. On the opposite side of the road, a driver veers too far to the right and crashes through a pole, sending overhead power lines falling down to the ground. These types of accidents have a bad habit of catching other drivers in the crossfire.
This kind of accident happens more than you may think. In fact, it happened to me recently on Route 94 in Vernon. I was lucky enough that the power lines fell off and behind my vehicle, so I was able to safely get clear of the area. Once a safe distance away, I stopped to redirect oncoming drivers away from the downed lines while another bystander called the police and checked to make sure the driver who caused the accident was okay. I was thankful that nobody was hurt and that my car only sustained minor cosmetic damage. My license plate experienced the worst of it, as it was blown off my car and flung a good thirty or so feet away.
Let's say you weren't so lucky. These power lines have fallen onto you while you were at a dead stop and are now surrounding your vehicle. You aren't sure how to proceed. Are these power lines energized? Is it dangerous to stay there? Is there a way to safely get out of the car and leave the area? In a stressful and potentially dangerous scenario like this, a million different thoughts and questions can move through your head at once. Even bystanders of an accident like this need to approach the situation very carefully.
Overhead power lines carry thousands of volts of electricity. You should always assume that power lines are live and dangerous. Touching or even getting near a live power line can cause serious injury or death. A live power line can energize the ground and even objects around it on all sides.
If you are inside of a vehicle with live power lines on top of it or in the immediate vicinity, do not get out! Exiting can create risk of electrocution. While surrounded by downed power lines, your vehicle becomes a part of the circuit that the electricity is flowing through. Because of this, you are safer inside the vehicle than you would be if you tried to get out. Attempting to leave the area by driving over the power lines is also dangerous because it increases the hazards to you and your vehicle.

The safest thing you can do is stay in your vehicle and call 9-1-1. The police will contact the relevant utility company that can cut power to the area and make it safe for you to leave and for utility workers to repair damages. Bystanders should also stay back for their own safety. Staying back, calling 9-1-1, and being available to give statements as a witness to the scene would be more productive than risking your life to be a Good Samaritan.
In the worst-case scenario, damage to the vehicle could cause it to catch fire. This is the only circumstance where it is recommended that you risk exiting your vehicle to get clear of the area. It is possible to do this safely if you avoid creating an "arc" for the electricity to flow through. When you open your door, make a solid jump out of your vehicle with your feet together and your arms folded across your chest. This helps avoid the mistake of touching the vehicle and the ground at the same time. From there, continue to hop with your feet together (both feet landing on the ground at the same time) at least 35 feet to safety. Do NOT walk or run as you normally would! Hopping like this makes you less likely to touch two different voltages of electricity at the same time, which is what would cause shock and electrocution. This same principle protects birds and squirrels from electrocution when they sit on a power line.
Downed power lines are incredibly dangerous. This type of accident can happen in an instant, whether it is your fault, someone else's, or the result of a storm or a fallen tree. That is why it is incredibly important to be prepared by knowing how to stay safe in these difficult circumstances. With all this in mind, you will know how to protect yourself from the dangers of electricity so you can return home to your loved ones safe and sound.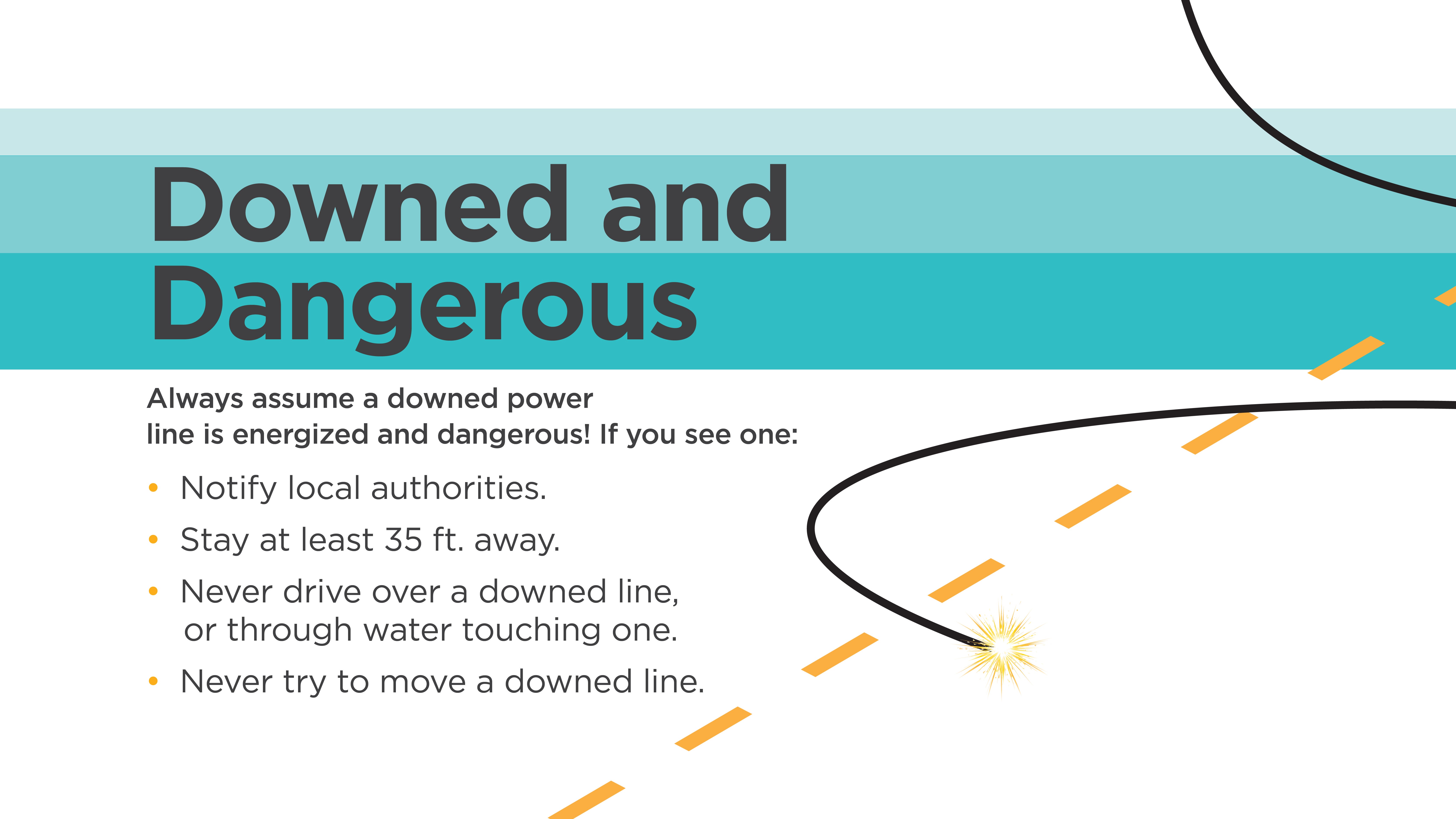 ---