To view the full print/pdf version of this issue of Currents, click here.
For previous issues of Currents, visit our Currents Library
Our Energy Future

  By: Chris Reese, President & CEO
We have come a long way since global climate change was an obscure idea - when the image of a sad polar bear, drifting away from the melting polar ice cap on a fragment of ice, was our main reference point for the problem at hand. Today we are witnessing the possible effects of climate change and concrete plans are being assembled to mitigate its impact. I know the concept of global warming can be a hot button issue for some. This article is not a debate about whether the idea of climate change is real. We know that global temperatures have been increasing. For the purposes of this article, I will err on the cautious side and consider the cause of this warming trend to be man-made. "Better safe than sorry" is the practice for now.
It's important that we are having these discussions more often and making plans to reduce carbon emissions. However, critical facts about energy generation are too often overlooked, perhaps out of a strong desire for a simple solution to the issue.
Realistically, renewable energy technology alone cannot completely fill the energy demand of our planet, our country, or even the state of New Jersey, which aims for 100% use of clean energy by 2050. The intentions behind NJ's Energy Master Plan (EMP) are admirable, but one question is: are these goals realistic? 
I am not trying to discourage activism for a greener future, but it is my responsibility to keep our membership informed on the reality of this situation. For New Jersey to meet its 2050 goal would require a yearly deployment of solar energy three times larger than anything the state has done before, maintaining that level of installations for 15 years, to catch up to and replace the current levels of energy production. With about 3,500 MW of solar installed today, to meet its goals NJ must have 32,000 MW installed by 2050. Wind energy will help offset this, with a large 7,500 MW project now underway in its early stages. On top of all that, I don't believe these goals cover the potential massive increase of future electricity usage due to electric vehicle charging and other new electrification projects. All of this new development is going to cost a substantial amount of money. While there's no final price tag yet, the state's ratepayers will in some way have to pay a large portion of this. We are watching this very closely at the Cooperative.
Renewable technologies are far from perfect and we often overlook their drawbacks – namely their reliability. But without incredible amounts of battery storage to cover overnights, low sun, and low wind days, there is no guarantee that enough energy can come from these sources to meet the needs of the state's populace. Otherwise, gas and coal generators will still be needed to fill those voids. To fully meet our energy needs while shedding our dependence on fossil fuels, our energy mix will require a more efficient "backbone" that can be supplemented by renewable sources. That potential backbone already exists and can serve this purpose while being 100% carbon-free, but it's often left out of the conversation. That option is nuclear energy.

As an SREC member, most of your energy already comes from nuclear power. 58% of our energy mix is derived from nuclear energy, giving us a head start in keeping our emissions low in general. If you combine this figure with energy we receive from hydroelectric plants, we are at least 67% carbon free. Additionally, looking at the approximate 33% energy we receive from the open market, the portion of that which comes from renewable sources makes our total energy mix 79% carbon-free. We still get some electricity from fossil fuel sources, but SREC is already far ahead of the state of New Jersey. While it's working towards its lofty 2050 goals, at the moment only about 27% of the energy in the state is generated through carbon-free sources.
Nuclear power can be utilized to remove the reliability problems renewables may face on their own. This power source is 128 times more powerful than coal and completely carbon free, so it can easily cover people's energy needs on days when the wind is too low or at night when solar panels can't charge. Unfortunately, it does not seem our state will make the most of nuclear power's potential going forward. The Energy Master Plan calls for retention of existing nuclear facilities but does not include plans for expansion nor does it mention nuclear power playing a critical role.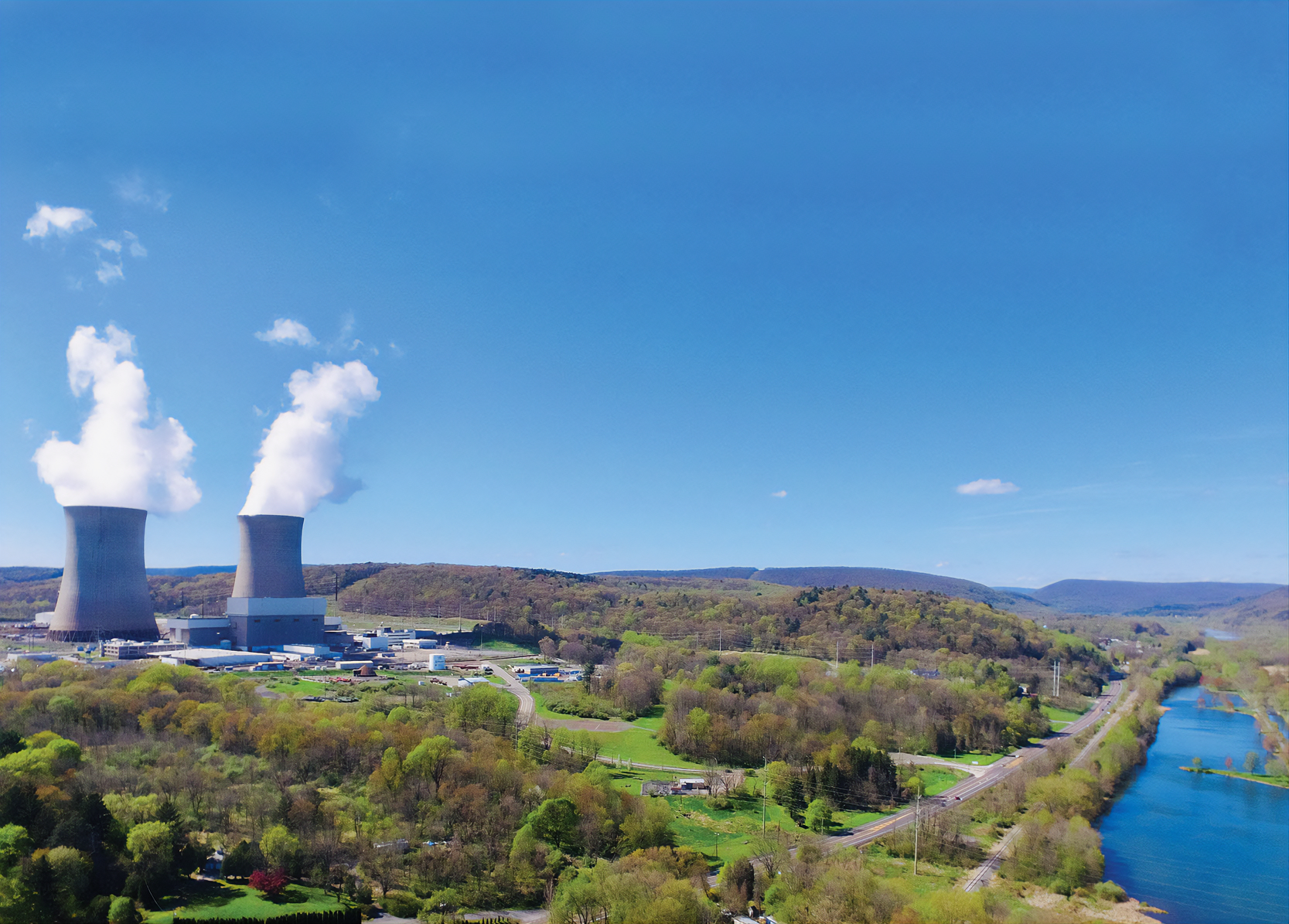 Nuclear power generates about 20% of the electricity in the U.S. While some countries in Europe and Asia are increasing their nuclear capacities, the U.S. continues to shut down plants. I'm certainly aware of the negative issues that surround nuclear power. Everyone knows that radioactivity and nuclear waste are dangerous, but with proper management nuclear power plants are absolutely a worthwhile investment, especially when facing a potential threat like climate change.
Recycling methods can allow reactor fuel to be treated for reuse, mitigating concerns about waste management. Additionally, most nuclear plants have never had any dangerous incidents. In more than 50 years there have only been three major accidents worldwide, only one of which claimed human lives. Overall, nuclear energy is responsible for less deaths than coal, gas, or hydropower in energy production, and safety standards are only getting better. 
While solar and wind energy are certainly beneficial, they can be intermittent and need to be backed up by a more reliable and sustainable fuel source. I don't think we can have a realistic goal of 100% renewable energy. We can, however, be 100% carbon-free in the future. While there is a difference between those two terms financially and strategically, there is no difference between them to the Earth's atmosphere. Well-managed, secure nuclear power plants have great potential to help us push back on climate change. SREC understands the importance of its stewardship to our members and our shared environment. It should be repeated, our source of energy is already almost 80% carbon-free. We want our members to know where their power comes from and be informed of the issues surrounding power generation in their state, especially as these discussions evolve.
 
---