To view the full print/pdf version of this issue of Currents, click here.
For previous issues of Currents, visit our Currents Library
Hidden Costs of Appliances
  By: Steve Sokolowski, Marketing Associate
There's a saying that when shopping for appliances, you need to consider two price tags: there's the purchase price, but also the operating cost. When we buy a new refrigerator that's on sale, the cost to keep that appliance running isn't always something we consider – even when this model may cost more in the long-run than one that's more expensive in-store.
Some of these devices are luxuries and others we can't live without, but regardless of which category an appliance falls into it is always good to stay informed of what it costs you to own.
When you purchase an appliance or electronic device, they commonly come with energy guides that let you know their wattage. Keeping this number in mind while using your device will help determine what your usage adds to your monthly electric bill. To determine the kilowatt hours (kWh) added by a given device, which we use to determine how much is billed each month, you simply need to multiply the item's wattage by the hours you've used it in a month and then divide that number by 1,000. Your kWh can then be multiplied by SREC's current New Jersey residential rate of $0.1094731/kWh to determine how much this one item adds to your bill.
If you no longer have easy access to an item's energy guide, you can usually find it online. Most online retailers include the energy information in the additional details of a device's listing. If you really feel dedicated to investigating the minutia of your electric bill, you can make use of the Department of Energy's Appliance Energy Calculator tool. Located at bit.ly/doe-energyuse, this calculator makes it easy to determine a device's impact on your bill and can provide an estimate for an item's average wattage. For a peek at what some common household items contribute to your total kWh, you can check out the table of appliances included below. This information is presented with Sussex Rural's New Jersey residential rates applied.
Please remember that all appliances are different, so the numbers presented here are just estimates. Your home's appliances may be higher or lower wattage, and you can use their information in this calculator to get a customized summary of your home's electric use.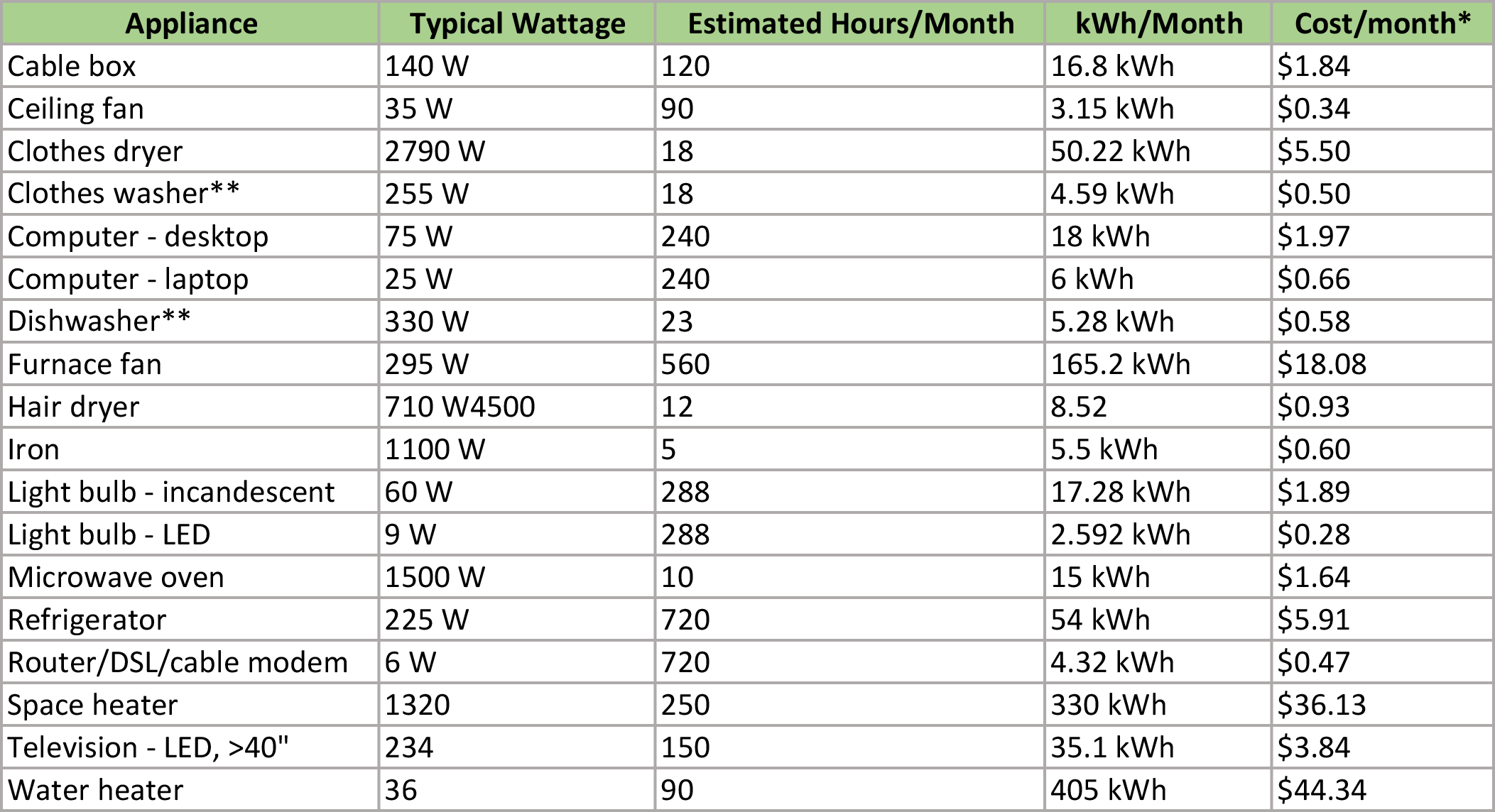 While the monthly costs of using some items seem negligible on their own, consider that each month you are billed for the use of every electrical device in your home. Creating savings where you can, even small ones, is a great way to cut down your bill and make paying for the use of necessary but higher wattage items, like water heaters, more bearable.
So what can you do? Here are some small ways you can start saving energy:
  • LED light bulbs cost a fraction of the price to use compared to incandescent light bulbs and LEDs last up to five times longer, so switch out any holdover incandescent bulbs you have in your home even if they're not yet burnt out.
  • If you have a second refrigerator in your garage or basement, unplug it when it's empty so you don't continue wasting energy to cool an empty fridge.
  • Only use a space heater when absolutely necessary – they're a top culprit in sudden increases on members' bills when the winter months arrive.
  • Be mindful of "phantom load," the energy that devices like TVs, gaming consoles, and computers continue to draw when turned off but still plugged in. Unplug these devices when not in use!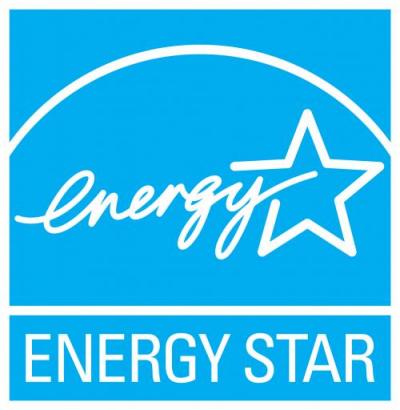 Energy efficient appliances require lower wattage and can help ease the strain of operating costs on your electric bill. When shopping for an appliance pay attention for an Energy Star logo, a signal that an item is recommended to help you save energy.
Sussex Rural Electric Cooperative has an appliance rebate program that rewards members for committing to Energy Star-rated refrigerators, washers, and dryers. Customers of our investor-owned counterparts in the electric utility industry pay a Societal Benefit Charge on their bills and get to take part in state-sponsored rebates for these kinds of products. Though our members do not pay this charge and are not entitled to state rebates, SREC chose to institute its own offer that incentivizes energy efficiency among members. If you've purchased an eligible, Energy Star-rated appliance in the past 12 months, you can qualify for a $50 rebate in the form of a bill credit. Be sure to check out www.sussexrec.com/rebate for details.
---