To view the full print/pdf version of this issue of Currents, click here
For previous issues of Currents, visit our Currents Library
Is Solar Power Right For You?
  By: Steve Sokolowski, Marketing Associate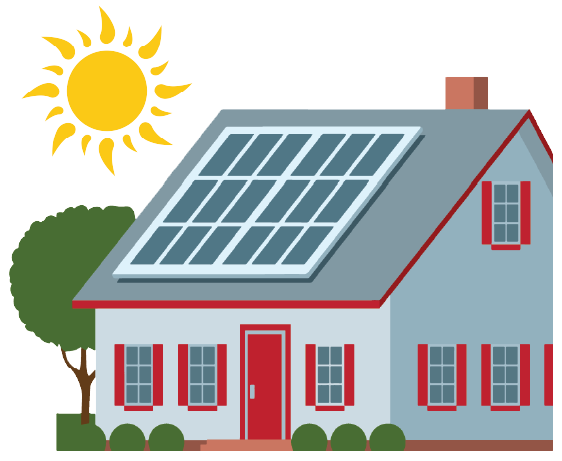 You might have noticed a change over recent years in our area: more and more homes are installing solar panels. You may find yourself wondering: should I consider solar power for my home? Whether the main motivation is benefitting the environment, energy self-reliance, or saving some money on your electric bill, you are not alone in wondering if solar power is right for you.
However, when it comes to solar power, there can be trouble in finding accurate information. Data available online can vary from state to state and solar companies are often incentivized to inflate numbers (both the energy you can generate and potential savings) to make a new sale. Sussex Rural Electric Cooperative offers a simple interconnection process to make the addition of solar panels to your home easy, safe, and responsible. To best look out for our members who are considering solar, we try to provide as much information as possible so you know what you may have in store.
It's important to set your expectations. Solar panels can generate extra energy for use in your home but can only operate during the daytime and in the right weather conditions. Extra energy you generate can earn you money from the state and shrink your electric bill. But according to EcoGen America, the average homeowner with solar in New Jersey only saves about $20 per month on energy costs. Be sure to keep this in mind while negotiating payment plans to cover costs of installation. While your electric bill will never be $0, it can be gratifying to know that you are producing some of your own energy.
How productive solar power can be also depends on your home. Solar panels on a south-facing roof will be able to generate the most electricity. West-facing orientations may also be suitable, but will primarily produce energy later in the day. Nearby trees or other objects that may block sunlight to your roof will hurt the efficiency of your panels. The age and strength of your roof must be considered to determine if it will support the weight of the system, which is typically 3-5 lb. per square foot.
Be sure to choose your installer carefully. We recommend always getting multiple quotes to ensure a good value and to be on alert for potential scammers who may be using the new field of solar energy to find easy marks.
When you speak with a potential solar company, be ready to ask them a lot of questions to make sure the process can go smoothly. Is the company familiar with SREC's interconnection process? Are they familiar with your township's requirements and the State Electrical Inspection process? Are they properly licensed or certified? What is the warranty like for their systems? Do they know of any state or federal tax credits that can help reduce out-of-pocket costs? What is the cost of a service call after your system begins operation? All these questions are important to help determine if the solar installer is a good fit for you and to prepare you for ownership of solar panels on your home.
Our interconnection process is laid out in an easy-to-follow way to make sure your system meets all of our energy requirements and safety standards. By visiting www.sussexrec.com/solar, you and your solar company can read through our process and access our interconnection application. When this process finally concludes, we can offer permission to operate your new solar system and you may begin using it to produce energy.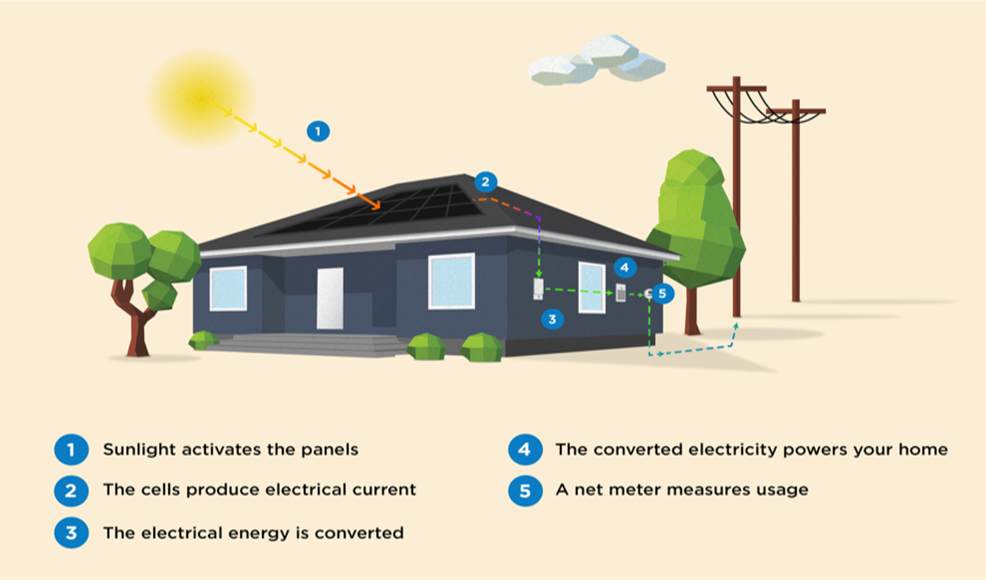 ---