We are incredibly proud to announce that the donations from the Less Talk, More Walks Pet Supply Drive added up to a total weight of 775 lbs of pet food and supplies! Pictured are representatives from Sussex Rural Electric Cooperative, Franklin Sussex Auto Mall, WSUS 102.3 FM, Wantage Veterinary Hospital, and Father John's Animal House with just a portion of the donations.
To all who donated - THANK YOU! You helped us far surpass our previous record and offer much needed supplies to a great shelter that is helping animals in our community.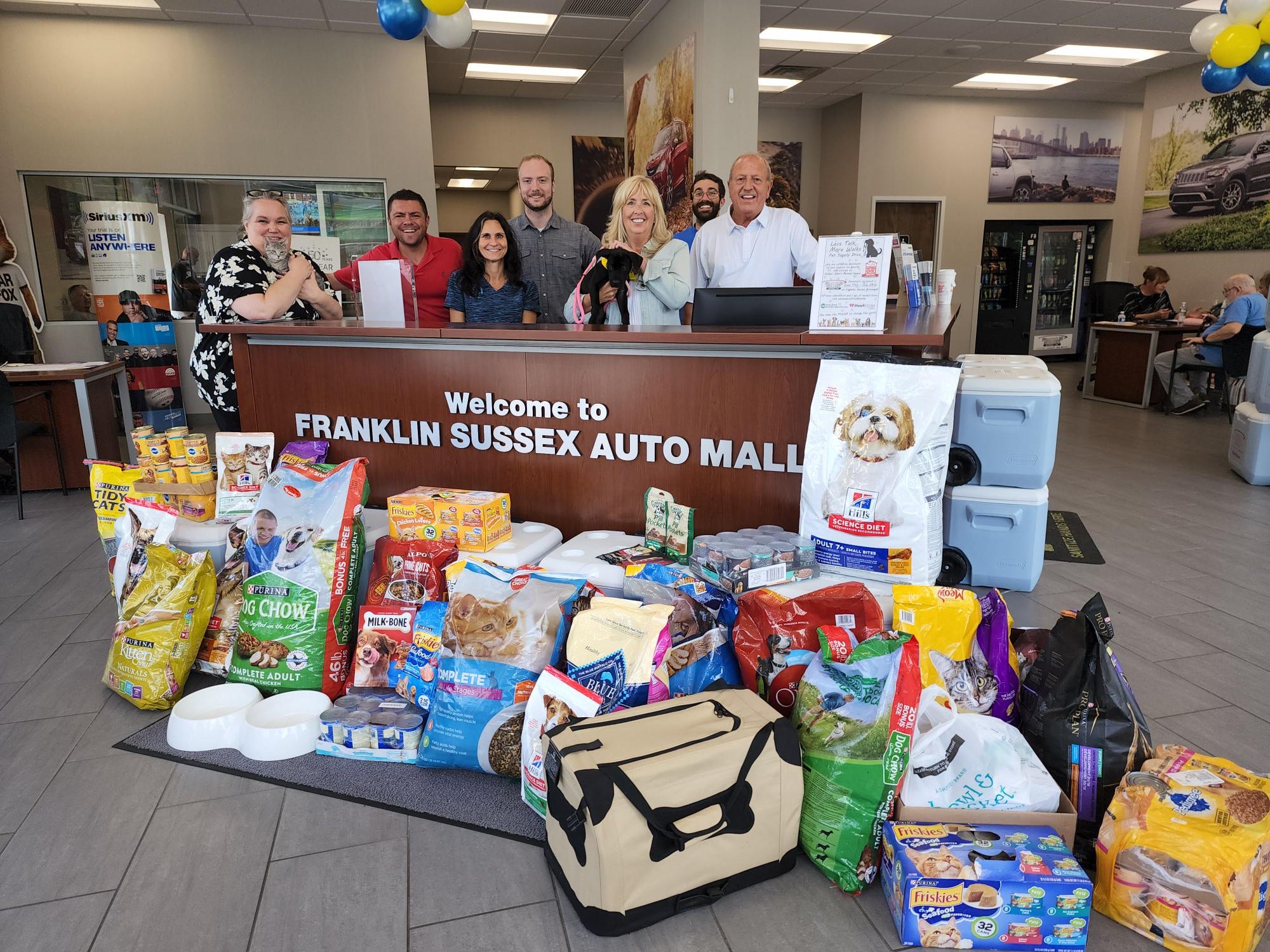 If you missed it, 102.3's livestreamed their Pet of the Week episode from Franklin Sussex Auto Mall on July 28th to cap off the collection drive! You can find it here.