To view the full print/pdf version of this issue of Currents, click here
For previous issues of Currents, visit our Currents Library
Lineworker History
  By: Steve Sokolowski, Marketing Associate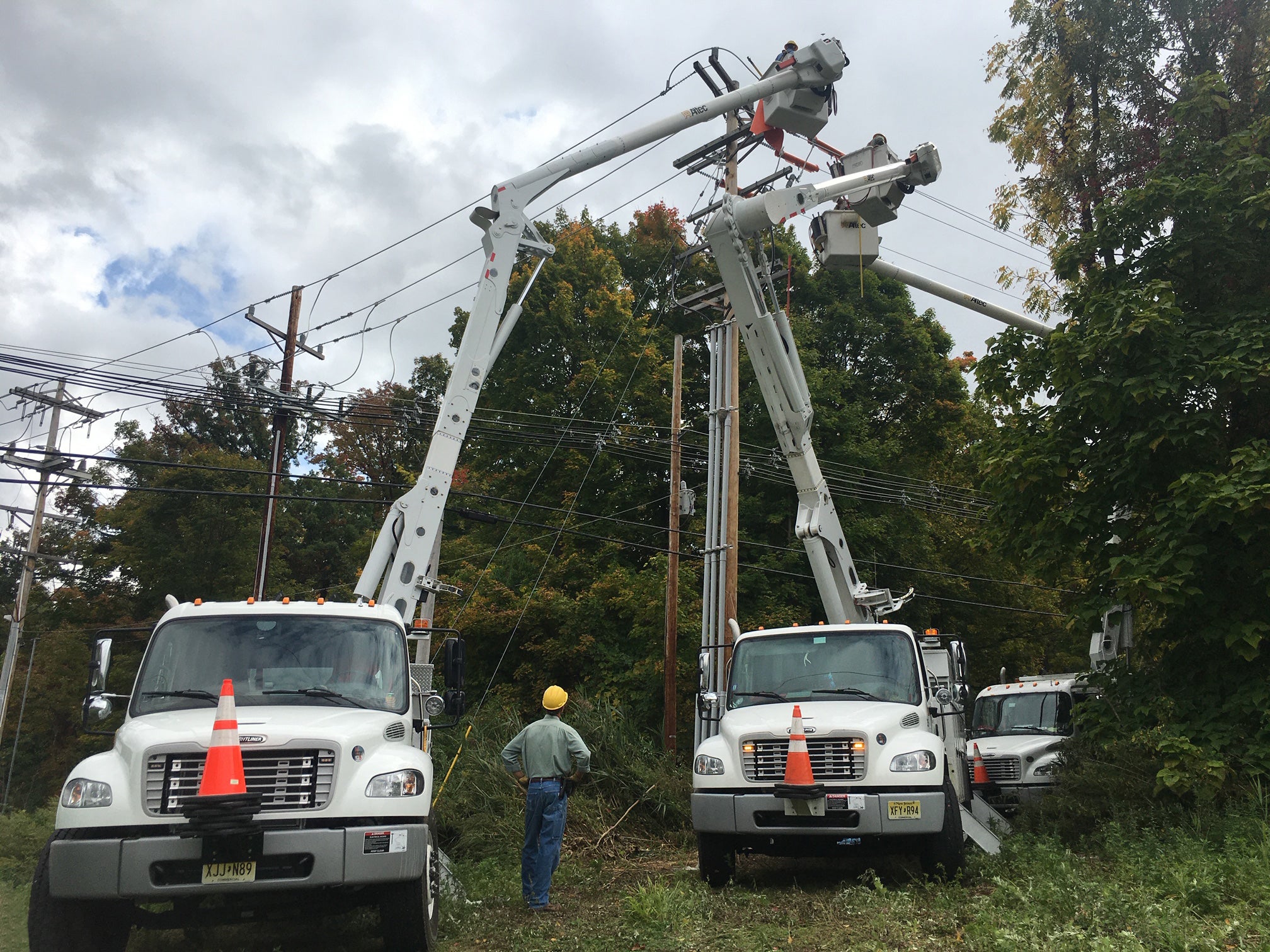 Sussex Rural Electric Cooperative's crews are a constant presence in our community. You may notice them out and about, traveling in bucket trucks, digger trucks, or pickups and working on our power lines or other electrical equipment. The co-op lineman has been a critical member of the community since Sussex Rural Electric Cooperative was formed in 1937. We would not be able to provide today's members with reliable power if not for our crew of expert lineworkers, and SREC would not exist if not for the original generation of lineworkers who banded together to build our rural electric infrastructure.
In honor of the linemen who serve our community today and those who came before, SREC celebrates Lineworker Appreciation Day on the second Monday of April. 2022's Lineworker Appreciation Day falls on April 11th. To celebrate both Lineworker Appreciation Day and SREC's 85th anniversary, I would like to share some history of this noble profession.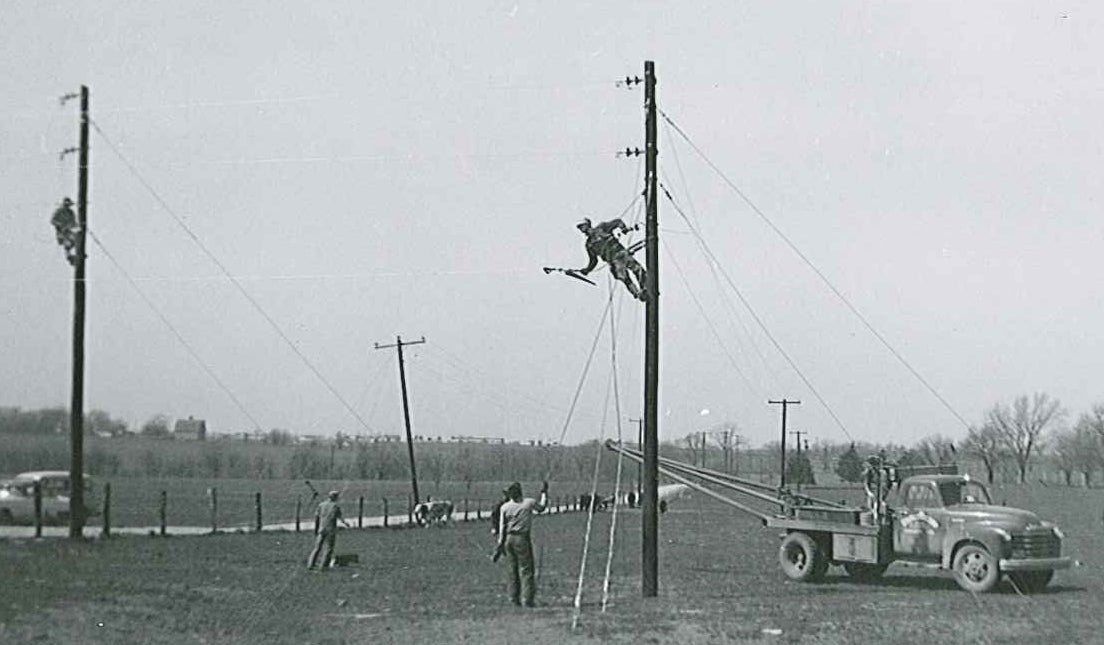 The role of lineworker was not originally created to build, repair, and maintain the electric grid. In fact, the first lineworkers were tasked with setting wooden poles and stringing wires to support the adoption of the telegraph across the US in the 1840s. As electrification became more common in the United States and other countries, linemen were employed by investor-owned utilities in the creation of their electric infrastructure.
Working on live electric lines proved to be much more dangerous than telegraph or telephone lines due to the risk of electrocution. At this time, the profession was considered one of the most dangerous jobs a worker could have. Approximately 1 in 3 linemen were killed on the job. Because of this, many lineworkers were involved in the union movement in the US and contributed significantly to the adoption of workplace safety standards. This led to apprentice programs becoming standard practice in this vocation. While lineworker still ranks highly among yearly lists of the world's most dangerous jobs, advancements in technology and safety measures have mitigated many of the dangers lineworkers face every day.
In the 1930s, rural electrification significantly increased the need for lineworkers to help bring power to poorer rural areas where investor-owned utilities would not. This includes the area that would become SREC's service territory. Many career linemen traveled the country to find work as new rural electric co-ops sprung up, but in countless cases these new co-ops relied on their own communities' farmers to act as linemen. While mostly untrained and lacking modern safety measures, these original rural lineworkers helped build the backbone of the rural electric grid.
Over the years, equipment and training have improved significantly. Lineworkers originally had to climb each pole they worked on but can now use bucket trucks to gain easy access to power lines. Modern lineworkers have access to personal protection equipment (PPE) and specialized tools to help them work efficiently and safely. All of this helps them perform their critical work, which they take on no matter the time or weather. In addition to keeping power flowing in their own communities, lineworkers frequently offer mutual aid services to help other towns, states, or even other countries when it is needed!
So, this year on April 11th, or any time you see a lineworker, please thank them for the work they do to keep power flowing. After all, lineworkers are the power behind your power.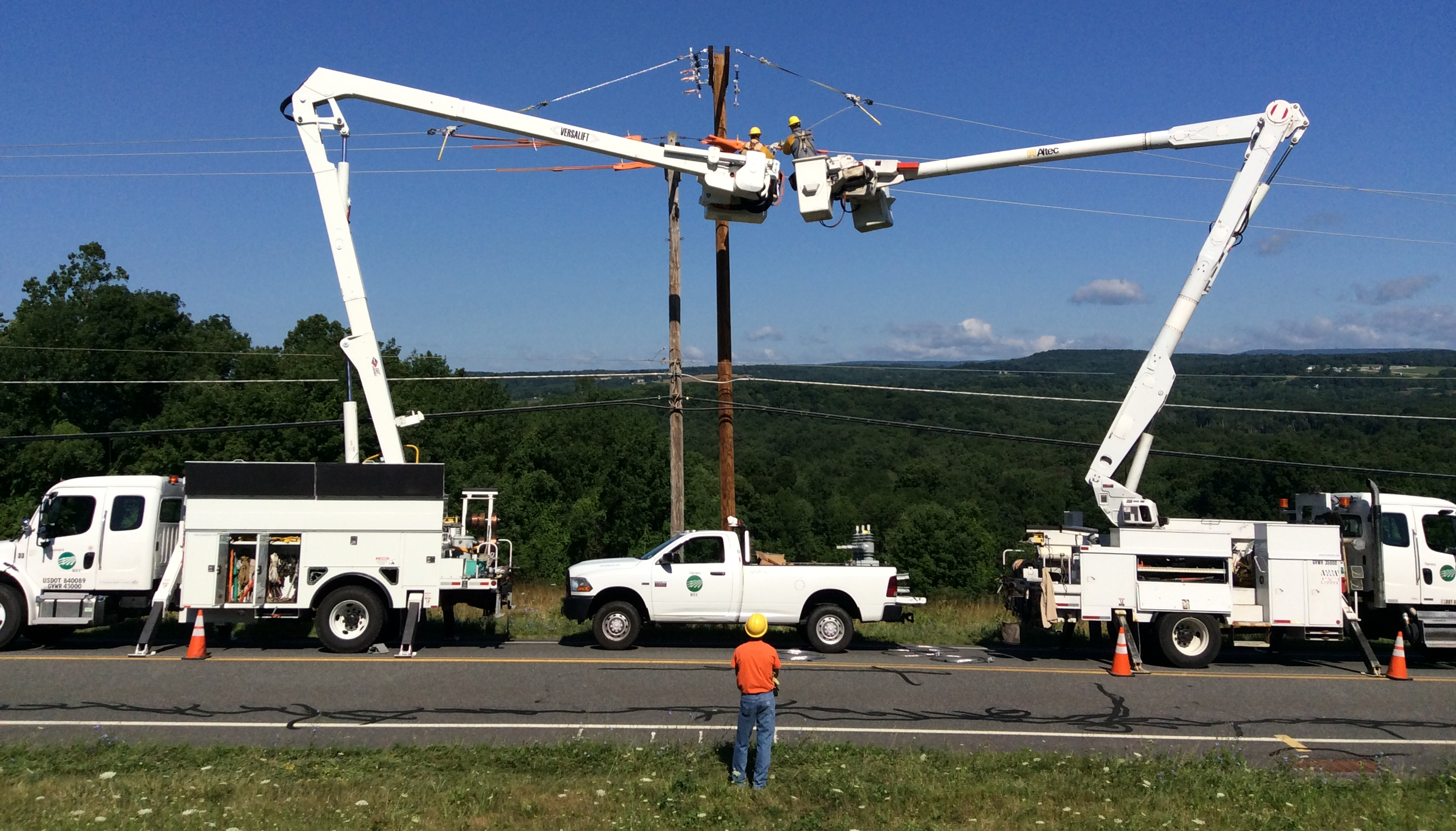 ---