To view the full print/pdf version of this issue of Currents, click here
For previous issues of Currents, visit our Currents Library
Vegetation Management
  By: Mike Osborne, Sr. Staff Engineer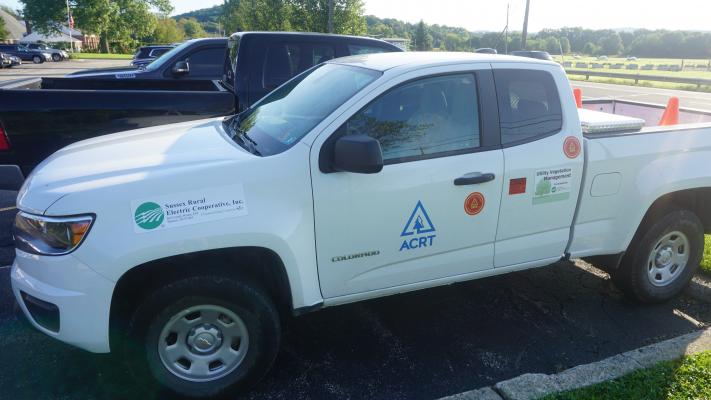 Vegetation - trees, shrubs, and brush - growing too close to power lines and distribution equipment leads to 70 percent of SREC outages. Needless to say, the number of trees in our area plays a major part in this statistic.
SREC invests roughly a half-million dollars annually into vegetation management, tree trimming, and tree removal. Making investments in the electric system infrastructure to improve efficiencies and reliability continues to serve the Cooperative and its members well.  
To "cut back" on potential tree-related problems, Sussex Rural Electric Cooperative operates an aggressive tree-trimming program. In our right of way, our tree-trimming contractors look for incompatible foliage growing under lines, dead overhanging branches, trees that could grow into lines, and other types of "danger" trees that could pose a hazard to the power lines. SREC currently has a contract with Asplundh Tree Experts, LLC for a four-year cycle in which time they will trim the entire cooperative territory.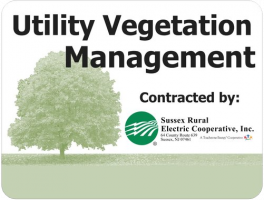 Over the last few years, the number of vegetation related outages has increased. This year SREC contracted a Vegetation Management Consultant from ACRT, which provides Consulting Utility Foresters (CUF) to perform identification, inspection, and evaluation of trees and brush along utility lines. In addition, all ACRT utility foresters are trained continuously. ACRT Arborist Training is the largest licensed arboriculture training organization in North America.
Our Vegetation Management Consultant started at SREC in September 2021 and will evaluate member tree concerns and tree removal for construction, quality check regularly scheduled right-of-way trimming, evaluate possible danger trees in our rights of way, and conduct analysis on post-tree-related outages as well as check on tree and vegetation concerns submitted by our members. By contracting an ACRT consultant we are able to respond to member concerns more quickly, provide our tree contractor with more timely quality assurance checks, and address potentially dangerous conditions before they become an outage.  
You may see our ACRT consultant in your area. His truck has the ACRT logo as well as identification that he is contracted by Sussex Rural Electric Cooperative. Our ACRT consultant has a SREC badge that states he is working with us. We look forward to further advancing our vegetation management program and stemming the tide of vegetation related outages.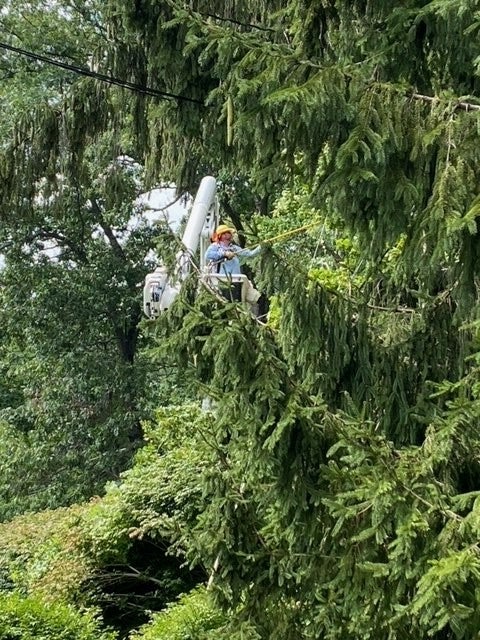 In working to keep a safe, reliable, and affordable supply of power flowing to your home or business, we need your help. Let us know if you notice trees or branches that might pose a risk to our power lines along the roads and highways. Please remember our focus is maintaining power delivery in a safe and efficient manner. Sometimes a tree in need of trimming is not within the scope of our tree trimming program. However, we will coordinate with your tree trimming professional if a power line needs to be temporarily taken down, relocated, or de-energized for safety purposes.
These improvements allow us to better weather the next storm and to restore service more efficiently and expediently. Also, and even more importantly, before planting trees in your yard, think about how tall they may grow and how wide their branches may spread. In the future, it can end up impacting the flow of power to you and hundreds of your neighbors!
---