To view the full print/pdf version of 2022's Annual Report, click here
For the Co-op financials included in the Annual Report, see the attached file at the bottom of the page or click here
For previous issues of Currents, visit our Currents Library
2022 Annual Meeting Event

Chris Reese, President & CEO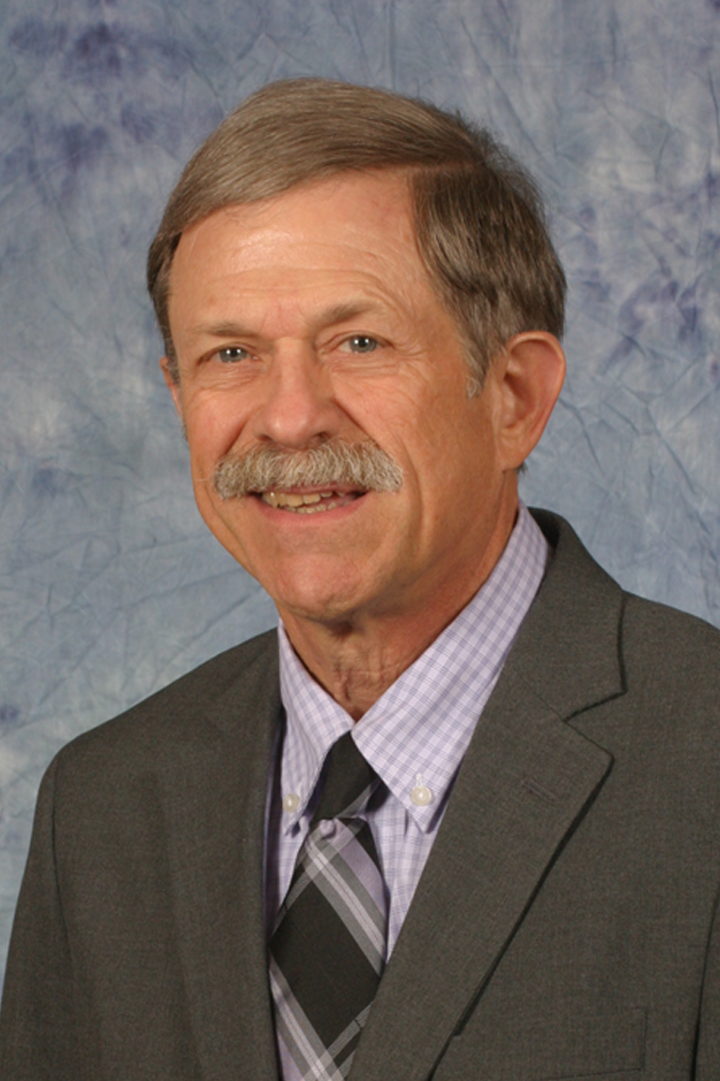 Jack Haggerty, Chairman of the Board                                                                                               
In its 85 years of existence, Sussex Rural Electric Cooperative's mission has stayed the same: provide our members with the highest possible quality of service at the lowest possible cost. This was true when the Co-op first formed in 1937 by interested community members who wanted to improve their lives with access to affordable electricity, and this has been true the last two years, through the pandemic that gripped the world and created new challenges for us all.
The needs of our members have changed over time, but through it all we have always worked hard to ensure that our service meets the needs of the moment. In the year 2021, many members were working or attending school virtually from home due to the pandemic. At this same time, we experienced some outages due to extreme weather events and their impact on trees. Many of the trees in our area have grown old, becoming weaker and more susceptible to damage. Some are even dead or rotting inside, in part due to the impact of invasive pests like the emerald ash borer or the spotted lanternfly.
While tree trimming efforts were already our highest yearly expense aside form power costs, we increased our budget for tree trimming to ensure more hazard trees and branches are taken care of before they could become a problem. To help with this process, we contracted the services of a professional arborist who is working with us full time to diagnose potential issues regarding trees and vegetation In addition, to further improve the reliability of service we have undertaken one of our biggest construction projects in years during the second half of 2021.
A vulnerable section of our transmission line that provides a link between our two delivery points (where we receive our power from the grid) crosses over fairly rugged, remote, and tree-lined terrain in Vernon for about a half mile. The overhead line was originally built in the 1970s and the time was coming to replace the poles and hardware. This was going to be a difficult project due to the lack of access to these poles and no easy way to de-energize the line for our crews to work on it safely. Also, if a tree or lightning was to damage that line, the outage could potentially last a long time, with no way to re-route power and very difficult access conditions.
After reviewing multiple options and their costs, we determined the best solution was to run a new underground 34.5KV transmission line within the same right of way as the existing overhead line. The project began in October of 2021 and was completed in early 2022. We have hardened the Cooperative's grid in that we now have a redundant section. The new underground lines are immune to trees and the elements. With the new underground line now energized, we can also begin the maintenance on the existing overhead components without having to disrupt power. That maintenance can take place over a number of years, spreading out the cost. Both lines will be maintained, backing each other up for decades to come.
Sussex Rural Electric Cooperative's Annual Report is delivered to you every May in order to share the status and financials of the Cooperative with its members, who are each a part-owner of SREC. Previous Annual Reports have gone in-depth on these updates in this written summary. For this edition we would like to present this same information to you in a much more digestible way. In addition to the financial information available in the attachment at the bottom of this article, we are including a chart below with updates on various parts of our business.
Be sure to take note of the information on this year's Annual Meeting Event. 2022's Annual Meeting will be split into a pre-recorded, online business portion on June 6th and an in-person member appreciation event held at the NJ State Fair on August 8th. Please be sure to register for this in-person event during the Online Meeting to guarantee you will receive up to two free tickets to the NJ State Fair. Sussex Rural Electric Cooperative's employees and directors will be staffing our tent at the Fairgrounds, where we will be providing $10 bill credits, member appreciation gifts, and prize drawing tickets for members who have registered. We hope to see you there!
CAPITAL CREDITS

Sussex Rural Electric's capital credit retirement for 2021 returned a total of

$800,000

to its members

$363,000 from the year 2003

$414,000 from the year 2020

Capital credits are profits, or "margins," that are returned to members by SREC. For more information, visit sussexrec.com/capital credits.

VEGETATION MANAGEMENT

Trees and branches with the cause of

52% of outages in 2021

To fight this, SREC has invested

$908,000

into our tree trimming budget

We have also contracted the services of a Vegetation Management Consultant from ACRT to work with our crews full-time to minimize tree impacts.

ELECTRIC THERMAL STORAGE

9 ETS systems installed

294 total ETS systems

6,468 kWh of demand capacity across our system

ETS offers a way to heat your home with off-peak electricity. With heating oil and propane costs so high, there's never been a better time to invest in ETS.

SREC RESOURCES

SREC Resources is Sussex Rural Electric Cooperative's wholly owned contracting subsidiary.

SREC Resources accomplished the following in 2021:

SREC Resources also offers high voltage, primary electric contracting jobs and services

For more information, visit www.sussexrec.com/srec-resources.

ONLINE BILLING OPTIONS

Members are increasingly taking advantage of convenient, online options to pay their bill.

1,351 total enrolled in paperless billing

185 new enrollees in 2021

2,494 total enrolled in automatic drafts

1,221 new enrollees in 2021

Enroll at www.srecbillpay.com

PICATINNY ARSENAL

Sussex Rural Electric Cooperative continues to benefit from its 50-year contract with the US. Army at Picatinny Arsenal.

We are in the process of participating in a microgrid study with the Department of Defense to aid in their long-term resiliency plans.

We continue to perform capital improvements within Picatinny Arsenal as requested. Our contract with Picatinny contributes to SREC's ability to maintain a strong amount of line crew coverage during storms and large jobs.
 2022 Annual Meeting Event
In 2022, SREC will be hosting a two-part Annual Meeting Event:
Online Meeting - Monday, June 6th
Pre-recorded business portion of Annual Meeting
Q&A with the CEO
Goes online Monday, June 6th at www.sussexrec.com/online-meeting
Register here for our in-person event to receive up to two free tickets to the NJ State Fair
Member Appreciation at the Fair - Monday, August 8th
in-person event held at NJ State Fair on Monday, August 8th
Member-focused portion of Annual Meeting
Visit our tent to receive member appreciation gift and $10 bill credit, and enter our prize drawing!
Do you have a question for our Online Meeting's Q&A? Submit at
www.sussexrec.com/online-meeting
or by calling our office at 973-875-5101