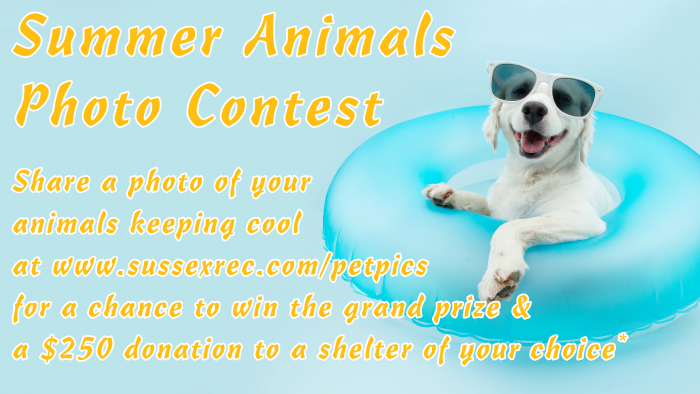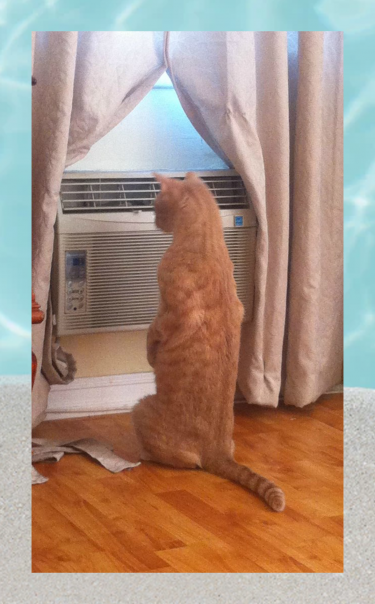 Sussex Rural Electric Cooperative has announced a summer pet photo contest as part of their Summer Energy Savings campaign. Sussex Rural Electric Cooperative has a longstanding practice of partnering announcements calling for members to take voluntary measures to conserve energy on the hottest days of the year with photos of animals keeping cool and beating the summer heat in a variety of ways. Dogs in pools and cats with fans have graced these messages reminding members that high temperatures exceeding a certain threshold are designated as likely to bring about increased demand for power, which in turn drives up the cost for utilities to purchase power on particularly hot days. If members work together to take conservation measures, such as shifting high-energy activities like laundry to the evening during "off-peak," or lower demand, periods they can reduce overall demand on Sussex Rural Electric Cooperative's system.
Members can now share the love for their animals with their fellow cooperative members by submitting their own photos of their pets and/or farm animals, either new or preexisting, keeping cool or beating the summer heat. This can include animals swimming, lounging by cooling equipment, at the beach, or in a variety of other scenarios. No animal should be put in danger for a photo and if we receive photos featuring animals in positions that are potentially dangerous or posed in unnaturally coerced ways, such as in a refrigerator, we will forward them to proper authorities.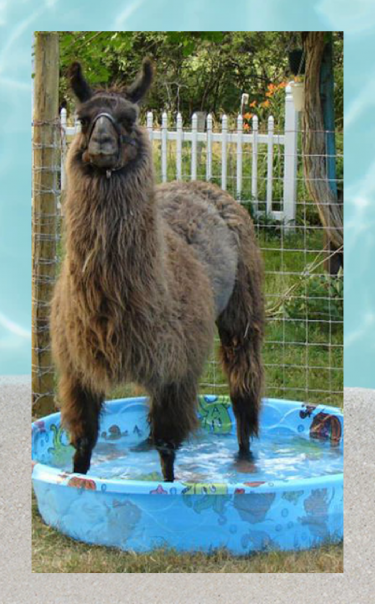 By submitting photos, participating members agree to allow Sussex Rural Electric Cooperative to share their photo for voting purposes and grant permission for the Cooperative to use submitted photos in future "Summer Energy Savings" messaging campaigns with photo credit provided.

Entries are open as of Thursday, July 15th and will be accepted until Thursday, August 26th. You must be a member of Sussex Rural Electric Cooperative to submit a photo in this contest. Finalists will be selected by SREC staff and during the week of August 30th the general public will have the opportunity to cast a vote online for their favorite photo. After voting is concluded, the member who submitted the winning photo will be awarded a deluxe gift basket that includes prizes for the member as well as their pet. In addition, the winning member may choose from a list of eligible, local animal shelters or sanctuaries and Sussex Rural Electric Cooperative will make a $250 donation in the winning member's name. Photo submissions and voting will take place online at www.sussexrec.com/petpics.

Remember, a hot summer does not have to mean a high electricity bill. Here are a few simple steps you can take to lower your energy bill and help save the environment at the same time!
- Push a button to wash your dishes. Surprise! Your dishwasher uses less water than washing dishes by hand. Let dishes air-dry to save even more!

 

- Turn up your thermostat. Set your thermostat to 78 degrees when you are home and 85 degrees or off when you are away. Using ceiling or room fans allows you to set the thermostat higher because the air movement will cool the room. Always take into account health considerations and be sure to drink plenty of fluids in warm weather.

 

- Use your appliances wisely. To help prevent electricity outages, avoid running your appliances during peak hours—from 4 p.m. to 6 p.m.—or anytime an electricity emergency is declared.

 

- When you need to use the dryer, run full loads, use the moisture-sensing setting, and clean the clothes dryer lint trap after each use.

 

- Eliminate wasted energy. Turn off appliances, lights, and equipment when not in use.

 

- Unplug electronic devices and chargers when they are not in use. Most new electronics use electricity even when switched "off." Turn computers and printers off at the power strip.

 

- Unplug or recycle that spare refrigerator in the garage if you don't really need it.